Evaluation of a remote-controlled laparoscopic camera holder for basic laparoscopic skills acquisition: a randomized controlled trial – PubMed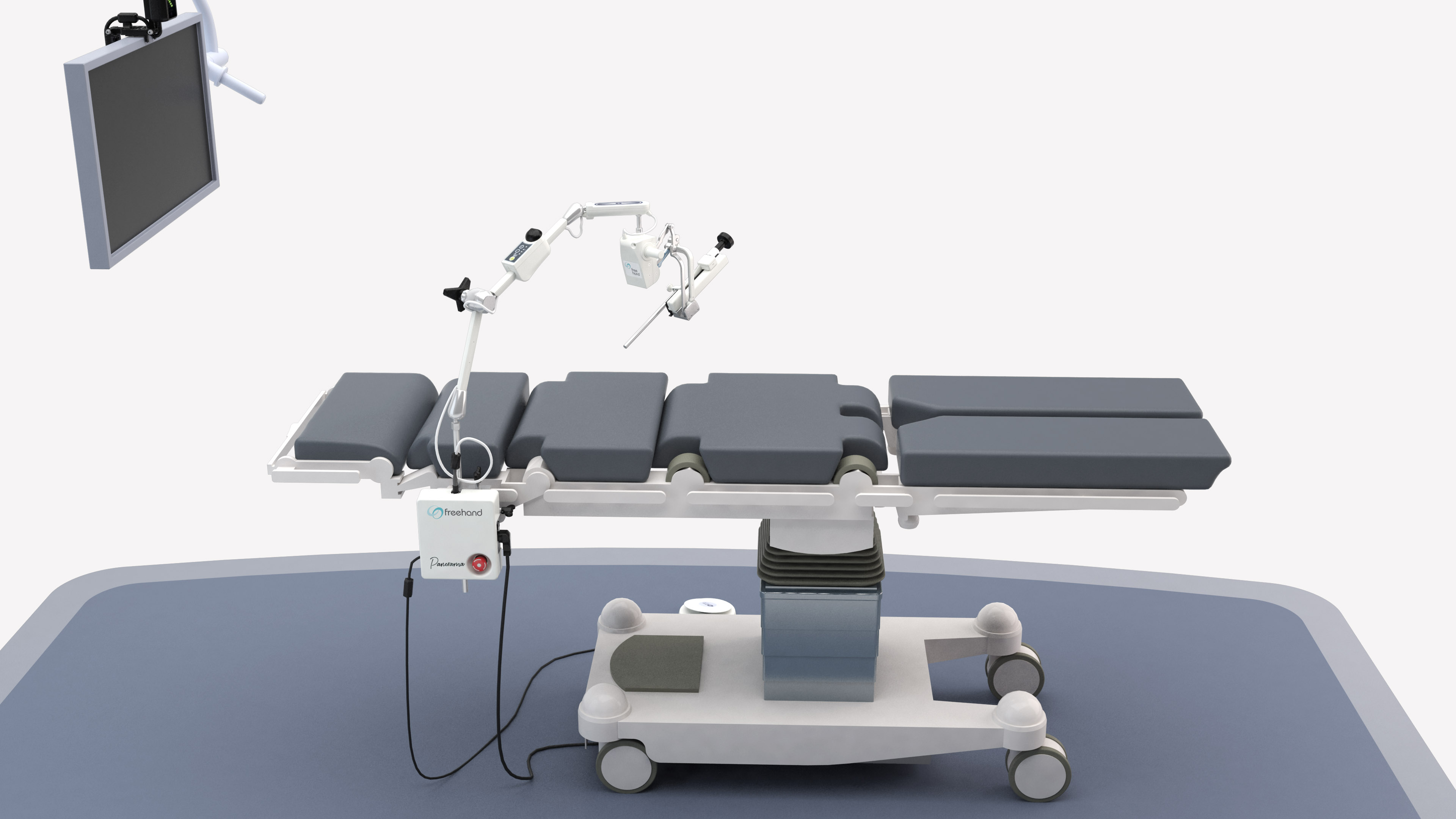 FreeHand cobots are ideal teaching tools for medical students learning basic laparoscopic skills. This is because learning laparoscopic skills is a challenging process made a great deal harder by a unsteady camera movement whilst performing tasks which require a high degree of accuracy and dexterity.
FreeHand cobots has been proven to shorten the learning curve. The clinical trial concluded:
"Remote-controlled camera holders (RCHs) have demonstrated the potential to significantly benefit intra-operative performance and surgical experience where camera movement is minimal. Future high-quality studies are needed to evaluate RCHs in clinical practice."
Future generations of surgeons will learn more effectively and efficiently than has been possible in the past, reducing training costs while increasing surgeon skill. As Charles Ranabaldo, a consultant general and vascular surgeon at Salisbury NHS Foundation Trust put it:
"Case times significantly shortened, real savings, a trend to improved outcomes and a great tool for training. What is there not to like?"
To view the study clinical trial in full, please use the link provided below.