First Surgery in Extremadura Region, Spain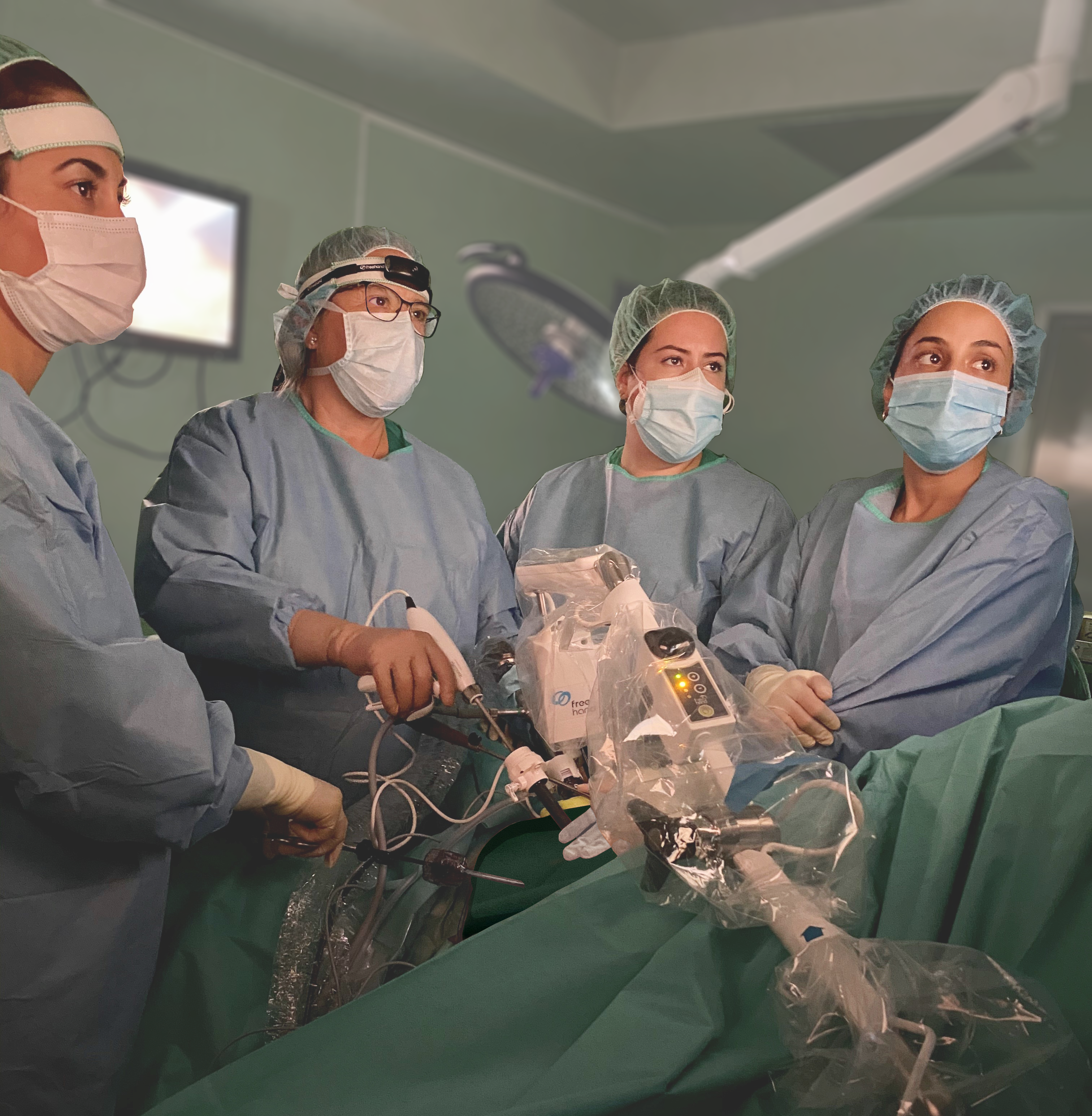 Congratulations to Dr. Maria Isabel ALARCON (Head of General Surgery) & Dr. Avila from the Hospital Virgen del Puerto, Plasencia (Cáceres), Spain, for the first surgical procedure performed in the Extremadura region with the FREEHAND Panorama collaborative robot, or 'cobot'. Surgeons and trainees were very satisfied with the device and the surgery went without a hitch.
The patient recovered quickly and is doing great. Special thanks to our partners MBA Surgical Empowerment for their continued support of this elite surgical team.