FreeHand Imperial Medical Services Partnership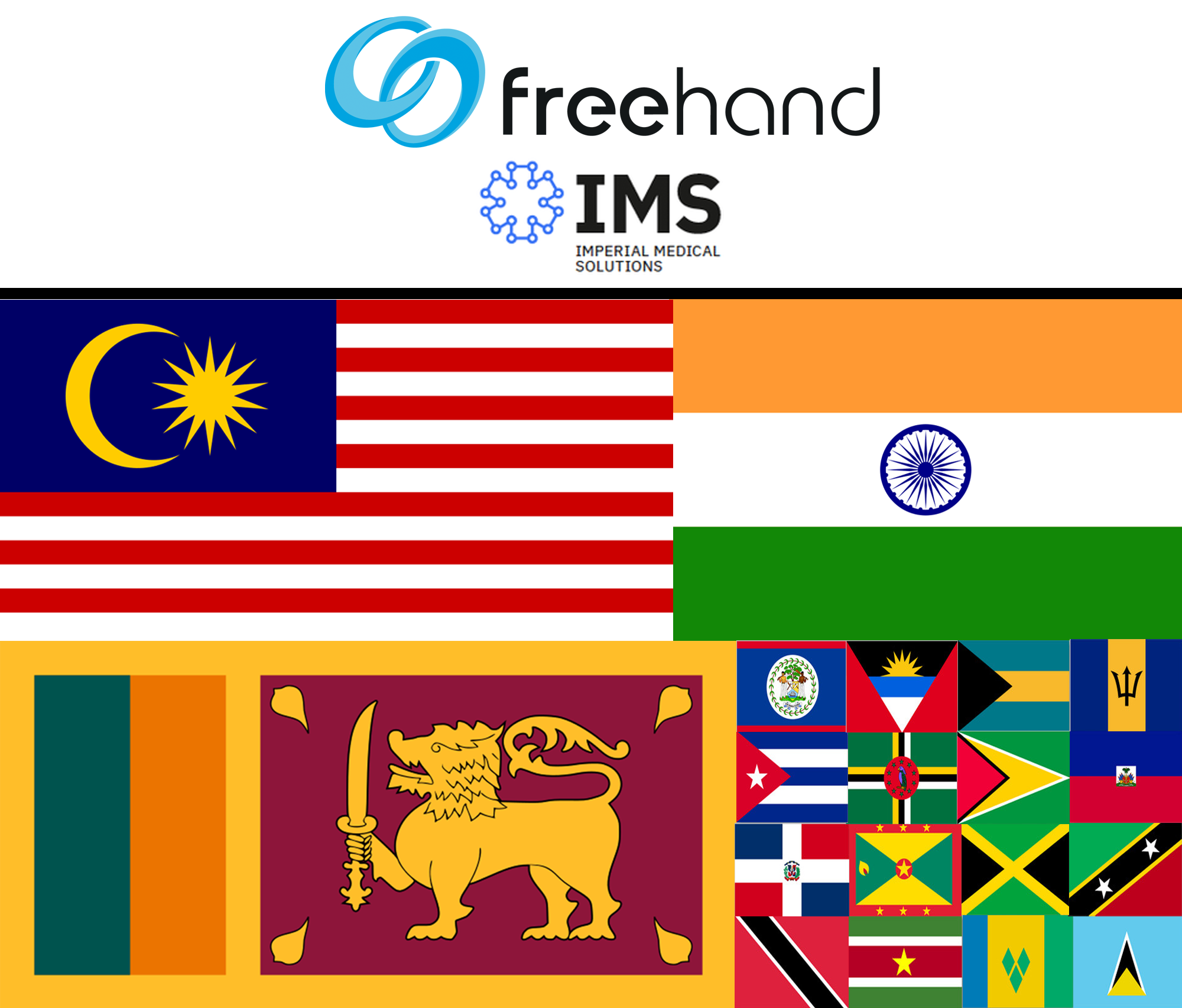 FreeHand's expansion plans have been boosted by a new partnership with Imperial Medical Solutions (IMS), a clinician-led healthcare consultancy, which is supporting adoption of cost-effective robotic camera controllers across a number of promising international markets.
IMS, which is driving healthcare digitisation in developing markets, sees FreeHand as an important partner in the mission to reduce the gap in medical outcomes between rich and poor and making access to the best healthcare available to all.
IMS will work alongside local distributors to introduce the technology at hospitals in Sri Lanka, Malaysia, and the Caribbean, helping us to provide surgeons with rock-steady images during minimally invasive surgeries, removing the need for camera-holding assistants in the operating theatre.
FreeHand is already working with IMS and a prestigious university to roll out our surgical robots in hospitals in the Caribbean.
FreeHand and IMS share a strong belief in helping healthcare systems around the world adopt new technologies that improve patient outcomes. This partnership with a team of well-connected clinical experts will accelerate FreeHand's expansion plans and ensure that the benefits of FreeHand are felt around the world.
This announcement comes at a time when we are raising up to £1m through crowdfunding to establish a global team of clinical training specialists and expand our distribution network across Europe, Asia and the Americas. Our campaign will be open for investment on Crowdtube until the beginning of February.