Freehand Surgical Robotics Exhibits at Surgeons' Hall Museums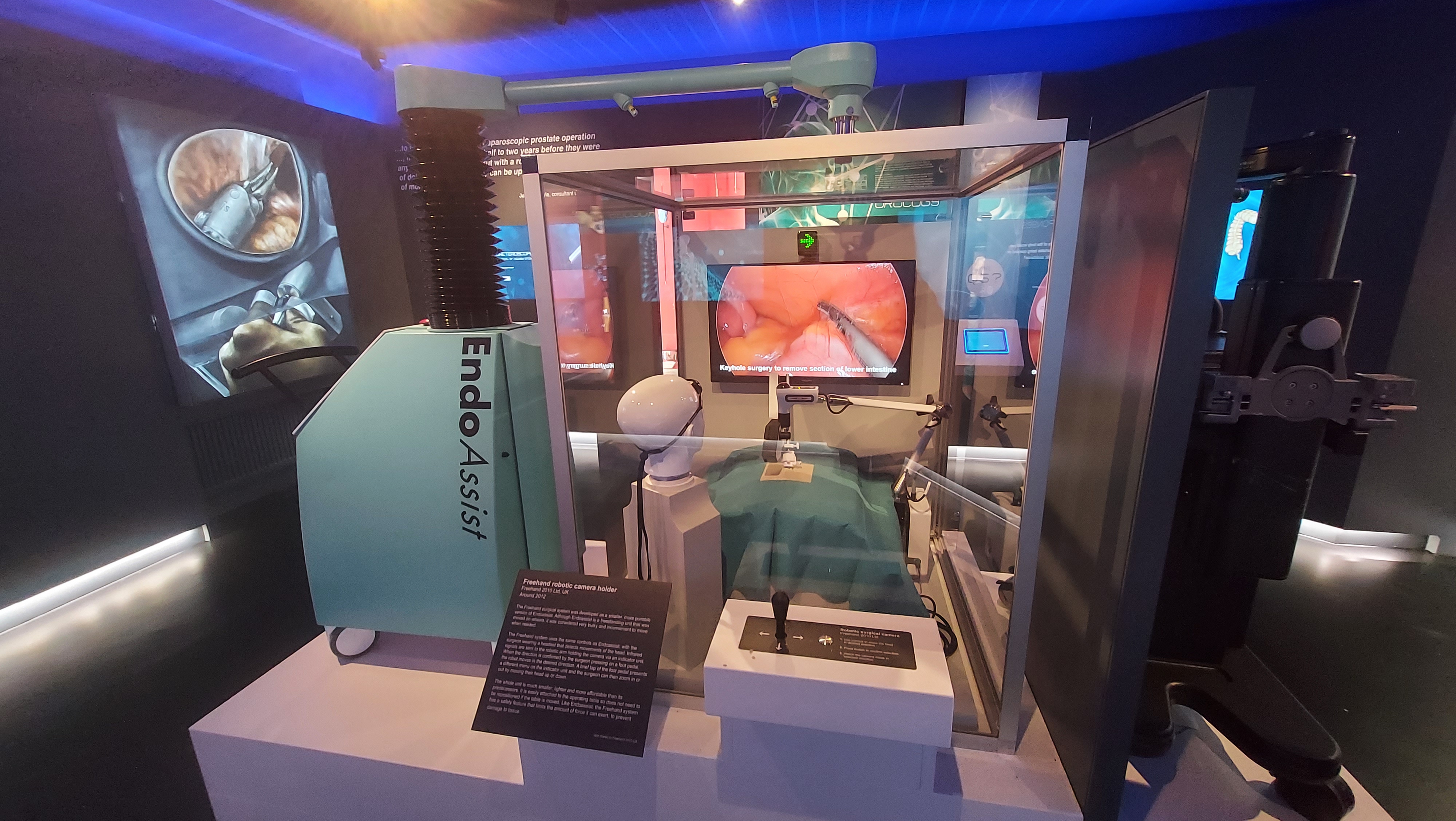 Surgeons' Hall Museums, is one of Scotland's oldest museums and houses the largest and most historic collection of surgical artefacts in the world, some dating back to 1699. The Body Voyager gallery aims to get visitors thinking about how they would feel about having a surgical procedure performed by a robot-assisted surgeon and hopes to make people more comfortable with the changing surgical landscape.
Freehand Surgical Robotics donated some early examples of robotic camera holders, including a voice-controlled camera-holder and  'The Pathfinder', an image-guided surgical robot used to accurately position instruments in various neurosurgical operations.
In the centre of the exhibit is displayed a 'Vista' robotic camera holder that visitors are able to operate for themselves. The instinctive motion control means that visitors are able to learn to use the camera holder in minutes.
Body Voyager opened to the public on the 11th of September.