The Health Service of Extremadura launches the FreeHand 'Panorama' for Minimally Invasive Surgery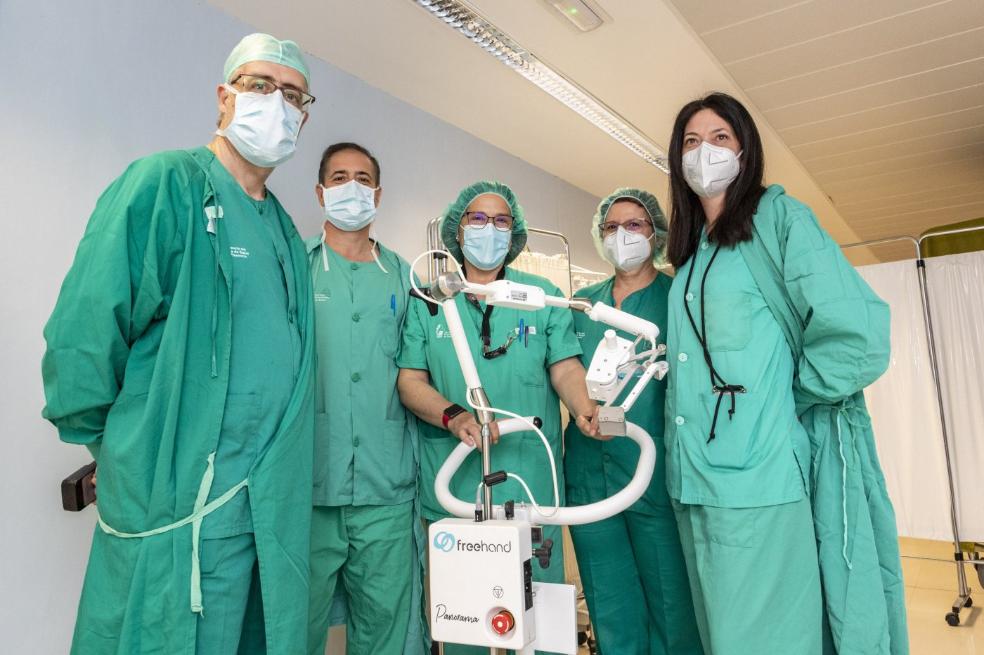 The Health Service of Extremadura has been reducing it's surgical backlog with an innovative solution: replacing the human camera-holding assistant with the FreeHand 'Panorama' surgical cobot.
"We have already used it in obesity-related surgery, esophageal-gastric junction and colon surgeries, with very good results. It is valid for practically any type of laparoscopic intervention, and those who practice this type of surgery regularly already know how to use it.  It helps avoid inaccuracies associated with normal camera shake when held by a person. Also, by moving less and being more precise, you avoid friction and therefore the optics get less dirty, so you don't have to stop so much to clean it. "explains the head of Surgery at the reference health center for northern Extremadura.
"We gain in precision and safety, and the intervention is made more comfortable and less expensive," summarizes Maribel Alarcón, who before using it with patients, learned to operate the device using simulators. 
In the near future, she and her team will teach other health care professionals in Portugal. Specifically, they will provide training to surgeons in Castilla y León.